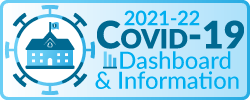 As we prepare to start a new school year we understand that COVID cases are on the rise and parents want to feel that their children are safe as they come back to school.  That is our top priority as well!
As a school we are required to follow the plans set by state and district authorities and work within their guidelines.  Those plans are still in the process of being formed.  When final decisions are made we will communicate them to you as soon as possible.
As we go forward this year we will continue to follow good hand-washing and sanitizing practices,  clean surfaces regularly,  encourage those who feel sick to stay home and allow families the choice to wear masks.  We will follow current guidelines when it comes to contact tracing.
Beyond those things, we expect to have normal socializing among children at recess and typical activities in the classroom and during the school day.
If we are asked to create more restrictions by district and state authorities, we will post these changes on our website and reach out to our families as well.
We are excited for a new year to start and look forward to being together again!